"If there'd ever been a dream collaboration between Scott Walker and Massive Attack this is what it might have sounded like…so dense and ambitious: a huge widescreen soundscape where the harmonic surprises never stop coming" Tom Robinson, BBC6Music
THE DISSOLVING MAN – the new solo album is out now. Listen to it here:

https://paulmorricone.bandcamp.com/album/the-dissolving-man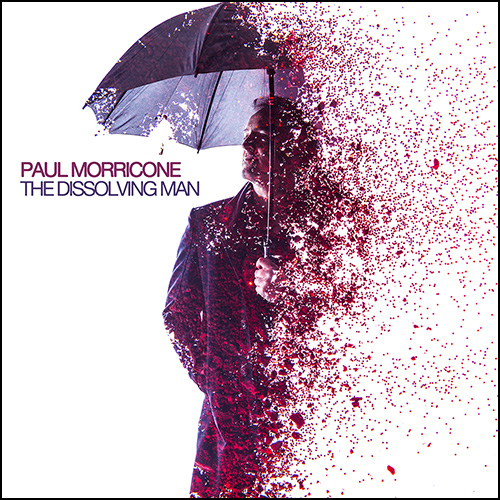 Here's the press release blurb that goes with it…

The album opens with THE ART IN THIS – an account of a man lost in time, trapped behind the wheel on a never-ending circular.
The domestic turmoil is in stark contrast to the upbeat drive of the instrumentation.
ESTRANGED follows in a semi-autobiographical theme of an absconded anti-hero returning home after years in the wilderness. A seasoned tale of world weariness set in a more scratchy domestic setting. This sounds like it could be the title soundtrack to a gritty urban TV crime drama series, mixing Outside-era Bowie tech with a soaring Scott Walker-infused vocal workout, an orchestral sweep
of John Barry intensity finished off with a rare slice of baritone sax.

Paul's delivery becomes up close and personal in the ballad of triumph over adversity in THESE TEARS. Luscious orchestration sweeps into the band's slow performance. The same feelings of reflection through experience are echoed in the more upbeat HAPPINESS
which manages to combine a Velvet Underground drone with Roy Orbison.
TO HELL WITH NATURE returns to the more complex dance rhythms backed with orchestra and synths for a more defiant tone.
Paul controls his delivery throughout, rising and falling in all the right places.
The second half of the album begins with fully orchestrated ballad called DECEMBER. This is where the warmth of Paul's voice takes you on a journey of homesickness in a summer Christmas torch song. Working alongside long term collaborator Spike Scott for arrangements, Paul's songwriting is immediate and disarming.
A MAN POSSESSED draws on the soundtrack instrumentation of a spaghetti western for a tale of a simple man out of control.
The recording features a collaboration with contemporary Electric Dulcimer player Kate Arnold for a truly atmospheric sound.
Then comes lost crime movie theme LIKE I WAS NEVER THERE. The dissolving man picks himself up off the floor after a life drinking it away to the muscular beat of a Bond-esque title sequence.
The final ballad on the album BLOOD MOON is a straight up love song from the pages of the American Songbook,
a genre Paul's soft delivery excels at.
We find ourselves at the end of the record with a final account of the struggle for identity of a man and his music.
UNTITLED ARTIST, UNTITLED SONG literally chimes with church bells and a three piece band who veer from Sabbath to uplifting alt-rock. So ends the first instalment in Paul Morricone's singular but multi-faceted creative vision.